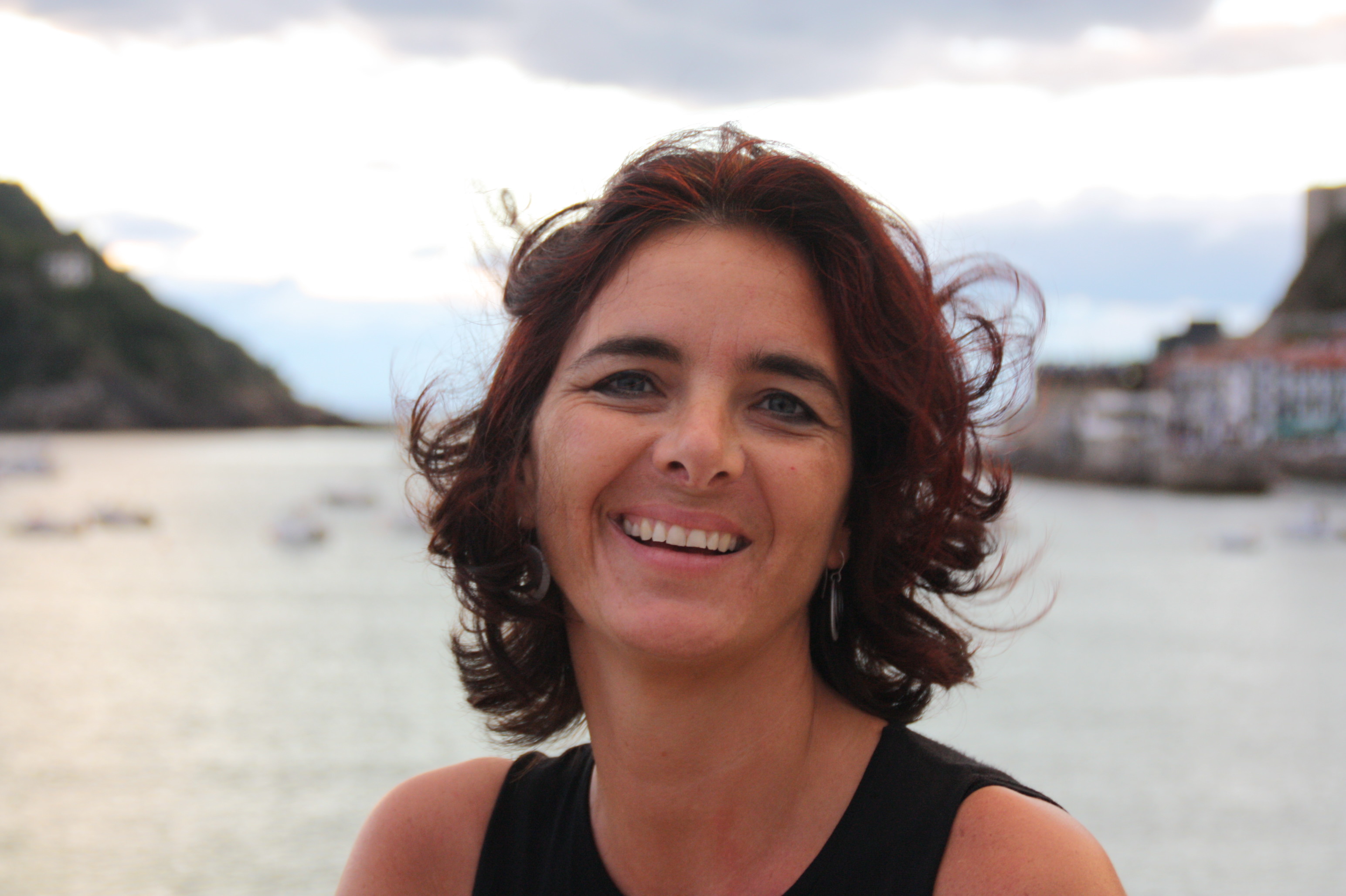 Jone Karres Azurmendi
I am of german-basque origin,  grew up in different cultures, between San Sebastian and Germany, speaking 3 mother languages (german, spanish and basque), as well as fluent english and french.  I studied Sociology, Media Sciences, Arts and German Literature at University Konstanz in Germany.
My passion are people, cultures, travel and gastronomy. I have been working active guiding tour for nearly two decades. First guiding cultural tours around Europe, then long haul tours in South America and China. After exploring many countries on my trips, I literally could`t wait to settle in my favorite place in the world, my basque home town San Sebastian, which has been European Cultural Capital 2016.
I consider myself an allrounder: before founding my own company Adorebasque, I participated in the building up the office and coordination of the Basque Academy of Science, Arts and Letters, Jakiunde for several years and worked on different cultural projects. As freelance journalist, film critic and film director, I made my first documentary in 2013 "Sons and daughters of the Alarde" (Alardearen seme-alabak), about a basque tradition. It was selected for the International Filmfestival San Sebastian, Berlin, Birmingham and London. I also collaborate with different media doing features about the Basque Country, like the french-german tv channel ARTE, ORF, ARD and others.
I am specialized in gastronomy tourism since I belong to the first promotion of a Master in GASTRONOMY TOURISM by the renowned Basque Culinary Center in San Sebastián. Foodies, gourmets, wine lovers are very welcome!
The philosophy of Adorebasque…
For me, culture and travel is not just to have a glimpse and take a fabulous picture, but a great oportunity to immerse into the local culture and meet its authentic people. Basques are known as very welcoming and honest, genuine people. I will take you to places off the beaten track and show you traditions you have never heard of. You can be part of it and live the basque adventure, cooking basque dishes, playing a basque "pelota" game or betting, do as the locals do. You will be surprised!
Adore – to "adore", admire, love and respect. To adore the Basque Country, this is what we aim to transmit in many senses.
Basque – makes reference to the basque culture, the Basque Country, which has an own identity, own ancient language, the "euskera", and many customs and traditions worth to know and experience. We are very excited to help you discover this unique part of the planet and turn it into a real adventure.