Baskenland hautnah erleben! Join us on a tour and be part of our amazing culture in the Basque Country! An experience you won´t forget.
San Sebastian in the Basque Country, is known as one of the major foodie cities in the world and with a rich gastronomic heritage, it is no coincidence to have more Michelin-Star Chef restaurants per square metre and inhabitants than any other city in Europe. SAN SEBASTIAN has just been EUROPEAN CULTURAL CAPITAL 2016. The place to be. We are waiting for you!
Gastronomy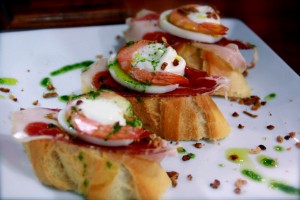 Basque Country has an excellent cuisine and San Sebastián is a culinary stronghold: the world's most Michelin stars per capita and the highest density of restaurants and pubs Pintxo. Come and enjoy!