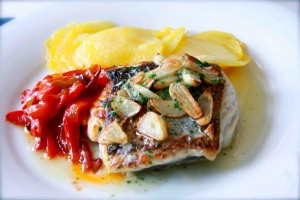 Basque Country has an excellent cuisine and San Sebastián is a culinary stronghold: the world's most Michelin stars per capita and the highest density of restaurants and pubs Pintxo. Come and enjoy!
We invite you to a culinary adventure: you create a Pintxo- course your favorite pintxo. And we will teach you typical Basque cuisine at the basque cooking workshop.
Visit one of the many "sociedades" (Cooking Club), a cultural phenomenon that is unique and was born in the Old Town of San Sebastián. It brings together mainly male members to cook, eat and drink together. Two topics are taboo: politics, so there is no dispute, and wives (from which they fled, according to a rumor ….). The joy of cooking and having a good meal is part of the culture and a priority.
We offer you a variety of culinary experiences. Check out our tours and contact us for futher information!