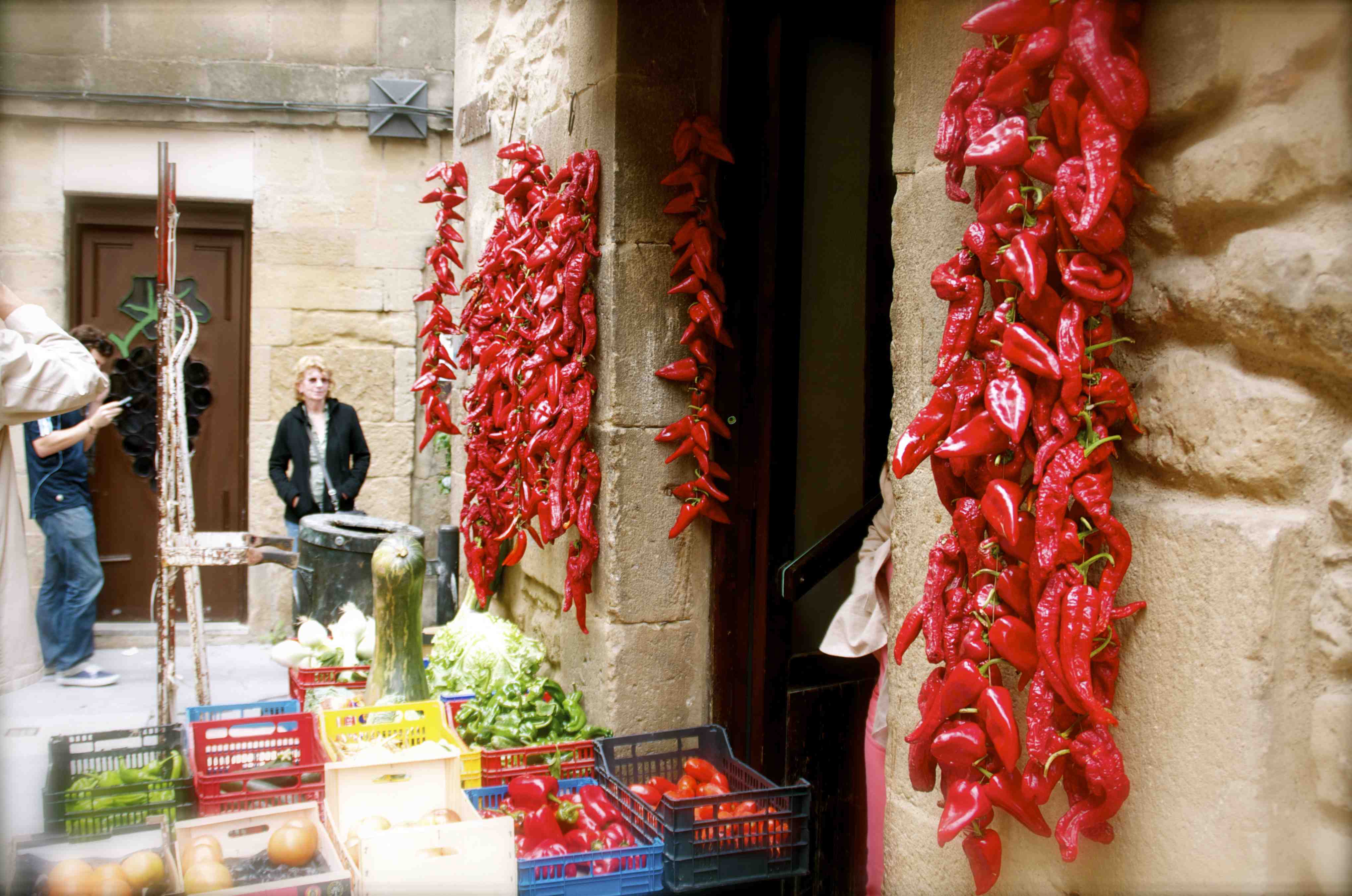 The Basque Country can offer great quality gastronomy and typical local dishes thanks to the huge variety of fresh agricultural products growing in the province. The basque local people, as well as michelin star chefs like to buy at traditional farmers markets in the villages.
The oldest and most traditional farmers markets we like to visit are:
The market of  TOLOSA on a saturday morning
The market of ORDIZIA on a wednesday morning.
The farmers from the surrounding villages and farms come together and sell fresh season produce. Always fresh, ecological, sustainable and absolutely delicious. On this tour, we will drive from San Sebastián, stroll around the market of Tosola / Ordizia, enjoy the atmosphere, do a little tasting.
Afterwards, we join the locals for a drink and pintxos at the bars around the Old Town. This is usually a very genuine and local experience, off the beaten path. Most people are local and speak basque, so you will have the chance to learn one or two words of this old and exotic language.
It is possible to customize this tour. We offer the option of lunch at a good local restaurant or visit a sheep farm where we can learn how they do the famous Idiazabal sheep cheese. This cheese won over 22 World Cheese Awards so far.
Please contact us you are interested in a tour and we will be happy to take you on this tour!