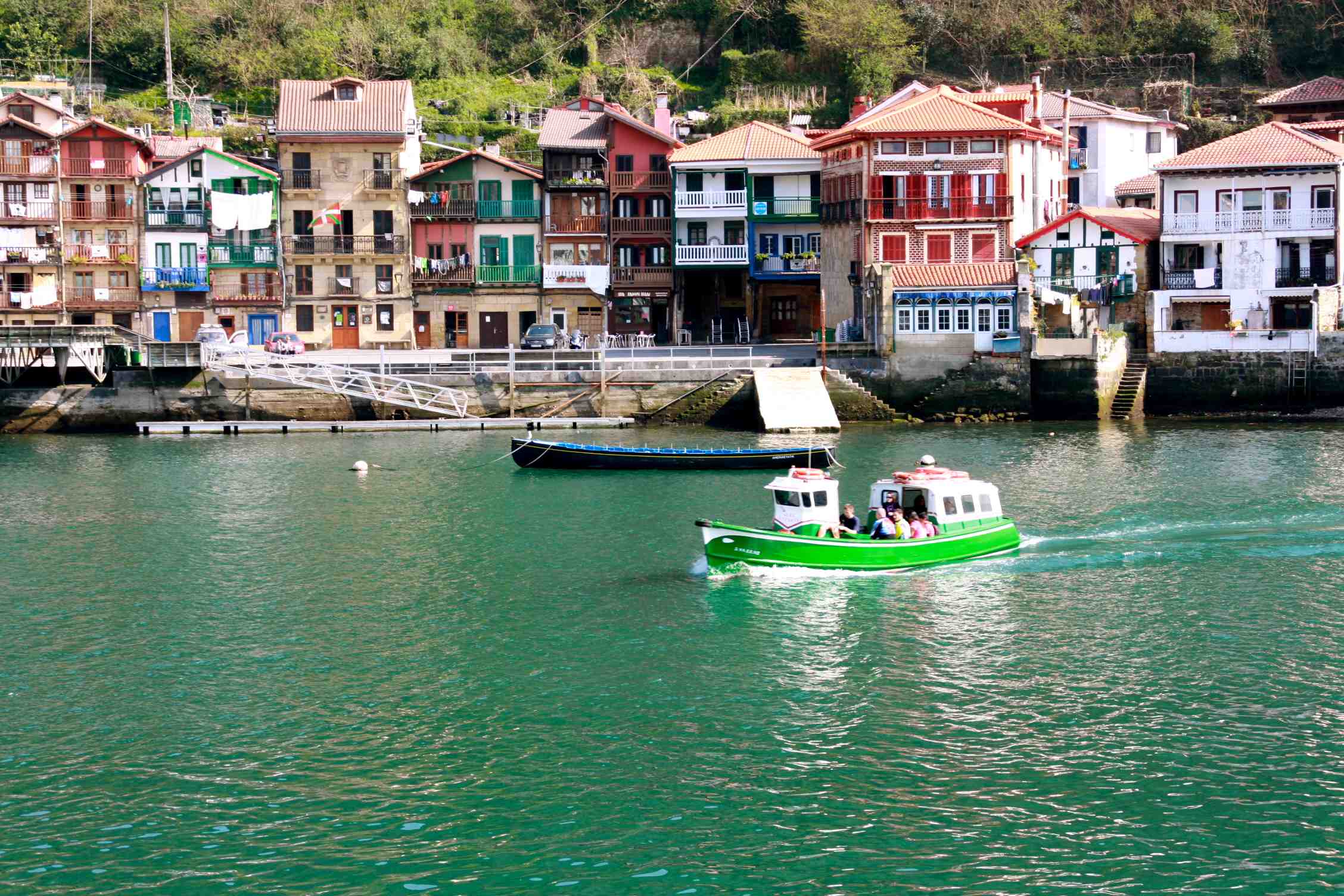 Pasajes is a natural and historic harbor, which in recent centuries had an enormous importance for trade with Europe and overseas. The Basques have been excellent sailors and pioneers in ship building. San Juan is where many ships were built for the expeditions to Newfoundland for whale hunting and cod fishing. On the coast of Labrador sunken ships for the last centuries were found, which where originally from the Basque Country.
Currently, the historic ship from the 16th century " Nao San Juan " is reproduced according to the original one found in Newfoundland. It should be completed after 2016 and the mission will be sailing the Atlantic around Europe and overseas, all the way to the Canadian coast. We are very happy to show you the Naval Museum and watch the ship builders live at work ! They use these accurate construction techniques of the time and autoktones wood and material. A fascinating and unique chance to see such an artisan work on such a large scale.
Taking a boat trip you get to see the historic port of Pasajes. And since the French writer Victor Hugo has spent some time there to write about the Basque Country, where he got a lot of inspiration. You will also have the opportunity to visit his house.
Duration: 4-5 hours
Cost: 160 € per person (minimum 2 people)
includes: private bilingual guide
bus to Pasaia and back
Boat to San Juan and back
Entrance and private tour at Albaola ship factory
Pintxo and drink
We offer an optional hike from San Sebastián to Pasaia along the coast (2-3h).
Please contact us for any inquiry!